Summer Camp for the Whole Family
Share Summer Camp With Your Kids
Wouldn't it be fun to share camp with your family? Enjoy all the things about summer camp you remember. It's a fantastic vacation! Kids have the opportunity and space to roam and to participate in all program areas. You get to relax, reflect and spend time with your family, and be a camper yourself.
It's a wonderful way to share time together.
Here's How It Works
We have a Daily Schedule: Choose from a variety of activities or just relax and make your own plans

We serve family style meals and snacks

You live in your family's own private cabin

You have access to all camp equipment

We provide staff to supervise activities, the swim area and games

We organize fun programs: campfires, music, cookouts, skits and silliness
We can adapt our program to fit your interests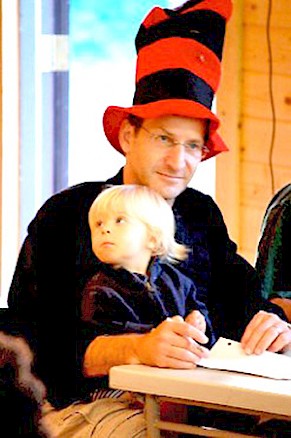 When Is It?
Family Camp begins with breakfast on Sunday August 4th. Families are able to move into their cabins on Saturday the 3rd after 3pm. No meals will be served until breakfast on the Sunday and programming will not begin until that time. Family Camp ends after breakfast on the following Saturday, August 11th.
Minimum Stay: A four day stay is required to reserve a space. Shorter stays are subject to availability.
Group Size: A minimum of three people per group is required to reserve a cabin. Families are welcome to buddy up. Accommodations may be available for smaller groups depending on availability.
"I loved it. I got to relax, unwind and have a blast with my son. We did all kinds of things we never get a chance to do. Everyone was so welcoming. I'm coming back next year!"
- Cheryl, parent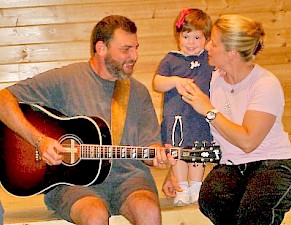 Dates and Rates
Dates: August 4th - August 11th
Rates:
Kids 5 - 15 – $60/day

Kids under 4 - Free

Out of camp excursions may have an extra cost (eg; canoe trip)

Cancellation insurance can be purchased for a minimal fee.

If you are interested in coming to Family Camp but staying in accommodations off camp property, please contact us to discuss those options.
Registration:
Registration opens January 1, 2019