2023 Summer Camp Dates & Rates
Traditional Camp

Counselor in Training

Teen Wilderness Adventures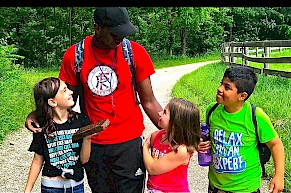 A two-week session experienced from beginning to end is amazing. Sessions are carefully designed to help campers make friends and experience personal growth; and to help cabin groups develop a sense of teamwork and unity.
For campers age 7 to 15

3 two-week sessions with options to stay longer

Each session has programs that are unique, fresh and engaging.
* Note: The dates for 9th Graders' Senior Camping trip are TBD
Session
Age
Dates
Tuition
Session 1
7-15
6/11 - 6/24
$2,850
Session 2
7-15
6/25 - 7/8
$2,850
Session 3
7-15
7/9- 7/22
$2,850
Two Sessions
(4 weeks)
7-15
6/11 - 7/8
7/9 - 7/22
$5,225
Full Summer
(6 weeks)
7-15
6/11 - 7/22
$7,250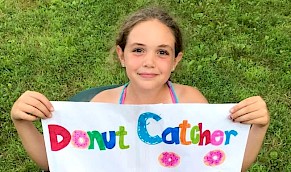 Young Ramblers Program
We developed this program for younger first time campers age 7 and 8. Campers are fully integrated into our traditional camp program. However, these campers receive the extra guidance and support they need to succeed.
Cabin groups are usually smaller and range from 4 to 6 children.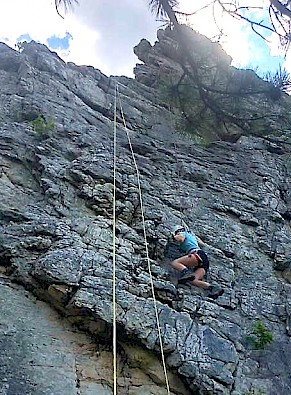 These sessions are off site wilderness experiences only open to teens age 13-16. Under the guidance of our experienced trip leaders, campers will explore the Appalachian Mountains of West Virginia and Pennsylvania.
Teen campers learn backcountry camping skills, gain confidence and experience personal growth. The groups are kept intentionally small. Participants often develop close bonds as they learn to depend upon one another and create a strong team.
This summer's trip schedulel is not yet set. We hope to offer a variety of trips of varying lengths. At present, we are delaying our plans due to concerns regarding COVID-19. You may still sign up on the waiting list for trips. No deposit required.
Do you want a challenge? Are you ready to explore the backcountry? Ready to backpack, white water raft, rock climb and more? Then this is for you! Space is limited to a maximum of 12 excited explorers per group.
| Session | Dates | Tuition |
| --- | --- | --- |
| Wilderness Adventure #1 | TBD | $1450 |
| Wilderness Adventure #2 | TBD | $1450 |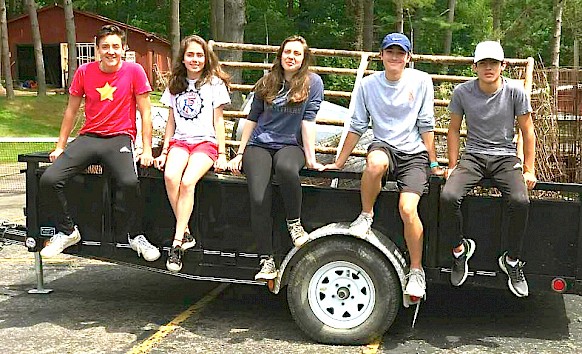 Our Counselor in Training (CIT) Program is a leadership program designed for teens having finished 10th grade. Learn all about it.
| Session | Dates | Tuition |
| --- | --- | --- |
| CIT Program - 7 weeks | 6/3 - 7/23 | None |
| CIT Camping Trip | TBD | $175 |
Requirements:
Staff Training required: Begins 6/3

Full summer committment strongly encouraged

Must be invited to participate in program

Must complete an application

Must have completed the 10th grade

Please contact joe@camprooseveltfirebird.com if interested. Space limited.
Financial Support and Discounts
Early Bird Fall Discount
$150 discount off tuition if you register by December 11th.
Campership Program
Financial assistancce is available through the Friends of Camp Roosevelt Firebird, a 501c3 non profit organizatoin. Learn more about the program here.
Sibling Discount (multiple siblings)
5% discount for each child (not applied on top of fall discount)
Registration Details
$300 deposit required at time of registration

Payment plans available

Questions: joe@camprooseveltfirebird.com

Call 740.269.0137 (summer) 216.849.9395 (winter office)