Camperships
Apply for a Summer Camp Scholarship
If you want your child to experience camp, we want that too! Our summer camp scholarship application is simple and straightforward. Scholarships cover from 5% to 50% of the cost, depending on circumstances and funds available. We will also consider a trade for work at camp so if you have skills, make us an offer.
We accept and review scholarship applications on a rolling basis so please apply today. Download the scholarship application here, and send it in by mail or email.
Donate to our Scholarship Fund
We passionately believe that all kids should have the opportunity to attend summer camp. Through our scholarship fund we're trying to make that possible. Every week, excited parents wanting the best for their kids inquire about our camp.
Sadly, many of these parents realize that they simply can't afford the entire cost and their hopes are dashed. Making a donation can help us make a difference.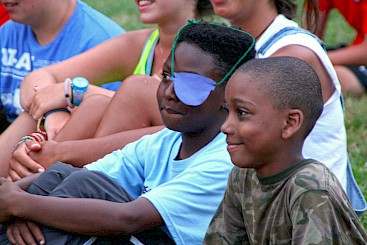 You must designate your gift expressly to the Camp Roosevelt-Firebird Scholarship Fund. Every little bit counts. Help us share the wonder. Give the gift of summer camp to a child. We deeply appreciate your generosity. Write your check to the Camp Roosevelt Firebird Scholarship Fund.
Mail your donation to the appropriate office depending on the season
Summer Office (May 1 to Sept 1)
Camp Roosevelt Firebird
4141 Dublin Road SW
Bowerston, Ohio 44695
Winter Office (September 1 to May 1)
Camp Roosevelt Firebird
3095 Lincoln Blvd.
Cleveland Heights, Ohio 44118