New Campers
What's camp really like?
So, you're thinking of trying out camp? Great! We want to tell you all about it. Let's start with the activities, the cabins, the food and the friends you will make. Sound good?
Did you know some of our campers come from foreign countries? Each cabin has a senior counselor and a junior counselor; and if you are 13 or younger you will also have a Counselor In Training (CIT).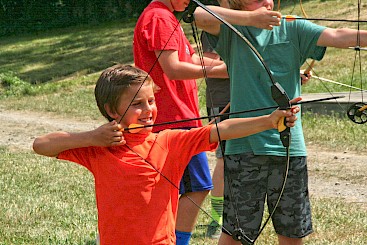 Will anybody else be new? Will you make new friends? Will it be fun? There are so many questions.
There's a lot to learn so keep exploring this section of our website. We think you're going to love our camp!