CRF Summer Camp Kids Change the World!
Believe it.
At overnight summer camp you discover who you are and find the power to change the world and the people around you. You take action as you learn to do things on your own and with others.
You'll be a great camper if you:
Are ready for action, adventure, and anything at all!

Are peaceful

Love hanging out with friends

Enjoy sports and playing just for the fun of it

Love animals and playing in the dirt

Are silly, crazy and wild

Are creative, musical and artistic

Are independent and willing to take a risk

Are outdoorsy and appreciate nature

Love playing in the water

Appreciate being trusted

Love to garden and cook

Enjoy helping others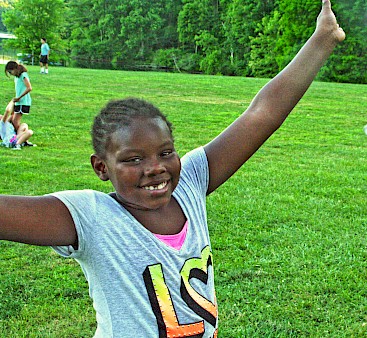 You'll feel great at summer camp because...
We Give You Personal Attention
Your counselors will get to know you and will help you feel safe and have fun. They will help you make good choices and take intelligent risks.
There are other adults at summer camp too like our Program DIrector and Head Counselor. These people are there for you. They help you and your counselors. They are extra set of ears and hands and help out whenever they are needed.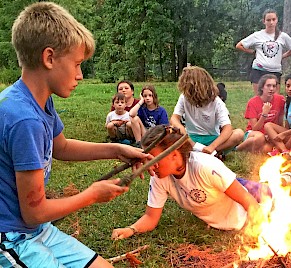 You Gain Skills
You will learn so many new things at summer camp:
you'll have adventures

try out new activities

take care of your own basic needs

make your own choices.

Speak confidently in front of groups
You will quickly learn the camp routine, make new friends, and relax into daily activities. You will be amazed at everything that you accomplish by the end of your summer camp experience.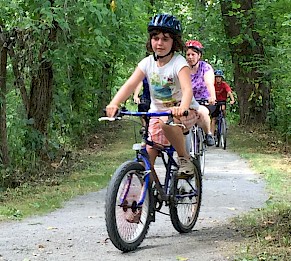 You're in Control
You'll make decisions every day. What activities will I choose? How will I spend my rest period? Who will I sit next to during lunch? These decisions get easier and easier to make as time goes on.
With your cabin, you'll plan special group activities. You'll become an expert at making decisions and working with others.
You Make Amazing Friends
At overight summer camp, you will build real friendships with other campers and staff. You will live, play, disagree with and learn from each other every day.
We work hard to create a place where everyone is respected and cared for and where differences are valued. It will be easy to be yourself and you will make lifelong friends.
Friends from Everywhere!
Our summer campers come from all over the United States and the world. We work hard to build a community of people who respect and value each other for their differences as well as their common ground.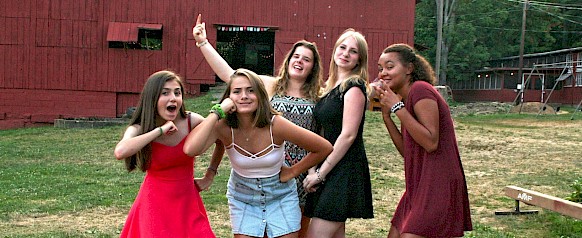 You'll be Part of a Team
We expect you to feel at home, take pride in, and care for our camp.
It's important for our summer camp community to work together to take care of camp so you will have daily chores, like cabin clean up and helping out in the dining hall.
You will also get to contribute by working in the garden, on camp improvement projects, or collecting eggs from the chickens or making food.
If you have an idea for a fun activity or project, you only need to find a counselor who will help you make it happen.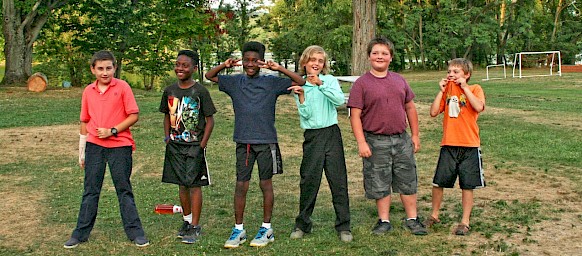 People Care About You at Summer Camp
Through games and activities, you will get to know the other campers in a deeper way, understanding more about who they are and what they care about. We teach our summer campers to understand others and not to judge.
But, you must have a ton more questions like: