Making New Friends at Summer Camp
Can you tell me about my cabin?
There will be about 7 to 10 kids in your cabin. You'll live with them, eat meals together, hang out in the cabin during rest period and sleep in the same big room.
Once a week, as a group, you'll spend a whole day together ending with a campfire cook out.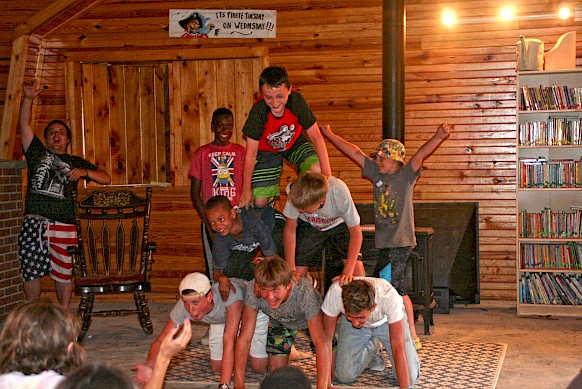 Will I make new friends?
You'll get to make friends with any kid from 8 to 15. Most of our activities are for kids of all ages. You get to choose what you'll do for most of the day! So, you'll spend time with kids from other cabin groups all day long.
We all hang out together, in all sorts of ways, all the time. It's a great way to find a new best friend.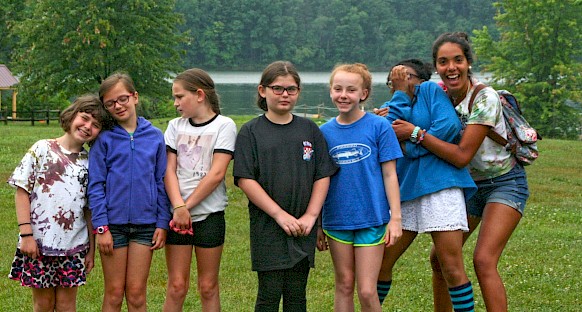 Where do the summer campers come from?
Our summer campers come from all over the United States and across the world. You never know!
Most come from Ohio but we've recently had kids from Virginia, Florida, Michigan, Illinois and more.
We also have a great group of international campers and staff!
Many campers are from Mexico. So, get ready to learn some Spanish! Perfecto!