What Makes Us Special?
A Unique Camp
What makes our camp different? The people. The fun. The learning. The diversity. The support. The mission: to foster self-confidence, leadership, respect, humor, an appreciation of the environment and a desire to make the world a better place.
Camp gives you that "feeling" from the very first. Upon arriving, you'll get a warm welcome and a smile. Then comes the view.
We can't explain it. You have to experience it yourself!
Our Director
Joe Mendes is the owner of Camp Roosevelt Firebird. He grew up in Cleveland, Ohio, attended the University of Michigan and has been a teacher in Denver, Oakland, Tucson and Cleveland. He has been married for 22 years and has two children.
As a parent of two and teacher for over 30 years, Joe believes that an overnight summer camp must be a safe place physically and emotionally. He understands parents are putting their trust in him. He is committed to honoring this trust and providing campers a great environment where they can grow, have fun and be comfortable being themselves.
Read the full Q&A conversation with Joe here.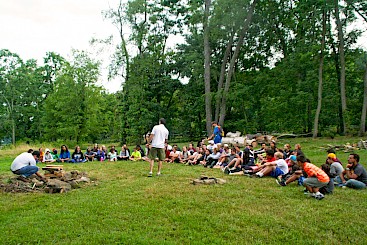 Our Location
Located in the scenic rolling hills of the Allegheny Plateau, camp property hugs half a mile of shoreline on 1000 acre Leesville Lake. Our 104 acres of forest, fields, creeks and hills are completely surrounded by public land that is managed and protected by the Muskingum Watershed Conservancy District.
Learn more about our location here.
Our History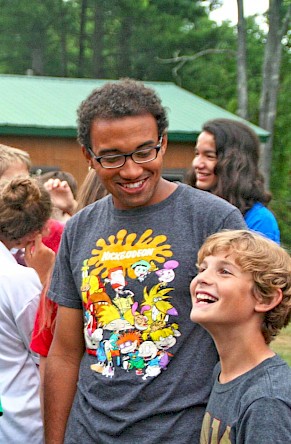 Camp Roosevelt for Boys was founded by William "Dub" Lorimer Sr. in 1918. The original summer camp was situated on the shore of Lake Erie outside of Perry, Ohio. The Lorimer family founded four more camps including Camp Firebird for girls in 1954. The original Firebird site on Leesville Lake is home now to both Firebird and Roosevelt.
In 1987, Camp Roosevelt and Camp Firebird merged into one. The camp has had very few changes in ownership. Although much has changed since 1918, alumni and current campers surely have one thing in common: they love this summer camp.