Northeastern Ohio Summer Camp
The Perfect Spot
Our summer camp is located in the scenic rolling hills of the Allegheny Plateau in eastern Ohio. This is Ohio's Appalachian country. Camp Roosevelt-Firebird sits on a peninsula jutting out into Leesville Lake and hugs more than half a mile of shoreline.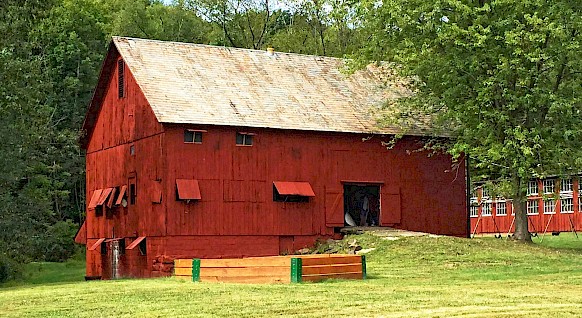 Our 104 acres of shoreline, forest, fields, pasture, creeks, and hills are completely surrounded by public land that is managed and protected by the Muskingum Watershed Conservancy District.
Originally a family farm (complete with a 1890's barn), this setting creates a beautiful sense of peace. From the shoreline at night, one sees no other lights or buildings.
Our surroundings encourage summner campers and staff to explore and develop a sense of wonder about the natural world.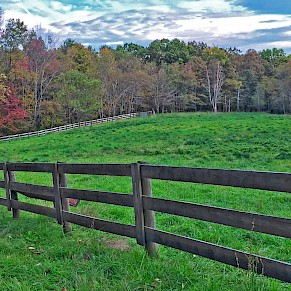 Main Camp
Our lake, dining hall and main activity lodge have a wonderful history rooted in conservation and social justice. Leesville Lake was constructed for flood control in 1930's as a part of President Roosevelt's New Deal.
Young men in the National Youth Administration were put to work as they built our dining hall and lodge and then used these structures as barracks; the young men planted the millions of white pines that line the shores of our lake.

We do our best to respect this legacy of hard work as we thoughtfully maintain and develop our site. And, we doggedly protect our land.
We are proud stewards of this special place summer campers have called home since 1954.