The History of Camp Roosevelt-Firebird
The Start of Our Ohio Summer Camp
Camp Roosevelt for Boys came first. It was constructed and opened in Perry, Ohio on the shores of Lake Erie in 1918 by William L. Lorimer, whom most people called "Dub". One of the camp's goals was to prepare boys to to serve as soldiers in World War I.
Dub Lorimer, with the help of his family, ran Camp Roosevelt until 1946 when he sold it to his son, William Van Lorimer, whom most people knew as Bill.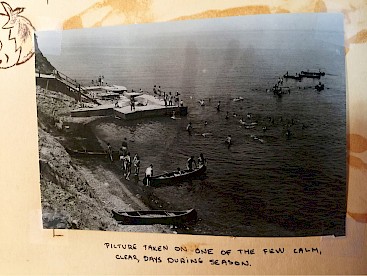 The Lorimer Family of Camps
Dub had a natural passion for summer camp. He began purchasing additional properties and opened up several more camps, which would come to be known as "The Lorimer Family of Camps".
In addition to Roosevelt, Dub opened Camp Wingfoot for Girls which was later run by his daughter Carol and Camp Wingaroo which his daughter Jan directed. Wingaroo was a co-ed mini-camp for children aged 4-10. Wingaroo kids, once old enough, could transition into the other camps.
Camp Firebird opened in 1953 and was directed by Dub's son Bill Lorimer and his wife Marjorie. During Firebird's first summer, the entire camp was run out of the barn! This was just about the only building on the site! The final Lorimer camp, Falcon, opened in the mid to late 1950's and was also run by Bill and then Jack Hardiman. Firebird continued on under the helm of Marjorie and Jack. Falcon Camp still operates today. Dave Devey has directed the Falcon since 1988.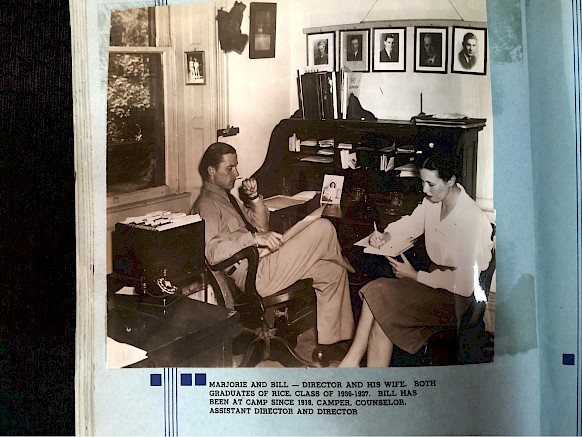 Our Summer Camp Location
Our property was originally a farm owned by the Preston family. It was located on a northern fork of the Maguire Creek. There was no lake! Locals say the Preston barn dates back to the 1890's but the family lived there dating back to the early 1800's.
We were very proud to learn that the farm was actually a stop on the underground railroad, a safe-house for escaping slaves during the years before the Civil War. Some of the Prestons are buried in the Bethel Cemetery, which is right off camp road near our upper pasture.
The Creek Gets Dammed
In the 1930's, the farm property was taken over by the Muskingum Watershed Conservancy (MWCD). The Maguire Creek was dammed and Leesville Lake was dug by the U.S. Army Corps of Engineers.
This was a depression era flood control project designed to protect those living in the Ohio River Valley. Young men in National Youth Administration (N.Y.A) lived in barracks across the lake and planted millions of white pines -- the trees you see around the lake today.
The FFA Camp
After World World II ended, the first local Future Farmers of America Camp was established at our site. The Preston barn was converted into a kitchen. Our dining hall and lodge came from the original N.Y.A. camp across the lake. The buildings were chopped into pieces, floated across the lake, and rebuilt on our site where they sit today.
Camp Firebird for Girls
In 1954, Bill Lorimer purchased the land and built Camp Firebird for Girls. In 1959, Bill built Camp Falcon for Boys across the lake. Firebird and Falcon became "brother and sister" camps and attracted many siblings from the greater Cleveland area. In 1972, Bill's daughter Robyn began an offshoot day camp for boys and girls in Perry called Roosevelt Country Day Camp. The camps in Perry and on Leesville Lake continued to run simultaneously until 1987.
Roosevelt Moves South
In 1987, after a nuclear power plant was built in Perry, Ohio right next to Roosevelt, Bill decided to move his camp from the shores of Lake Erie to Leesville Lake! The boys' old cabins were moved on flatbed trucks from the shores of Lake Erie to the Roosevelt Hill. That started a new era and a co-ed summer camp was born.
Changes in Ownership
The camps were run by the Lorimer family until 2004, when Robyn Lorimer sold to a new owner and director, Andrew Schwartz. Andrew worked closely with a longtime Firebird employee, Debbie Collins, during these years.
Debbie and Andrew, the Co-Directors, worked hard to improve the programming and overall quality of camp. During the summer of 2015, Andrew passed away unexpectedly. Despite this sudden tragedy, Debbie kept camp running well for the rest of the summer.
In the fall of 2015 a long time camper, counselor and veteran teacher, Joe Mendes, heard about the summer camp's need for a new owner. In a whirlwind two months, Joe and his wife Cynthia Larsen considered the opportunity and then took the plunge and bought the camp.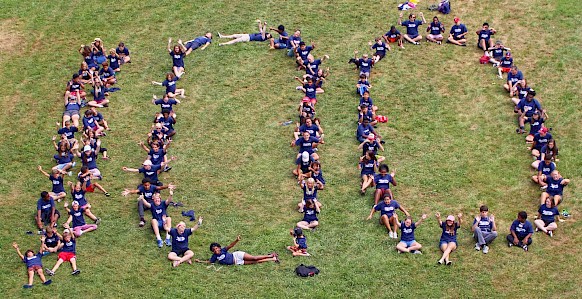 Moving Forward - Going Strong
Just like the other directors, Joe has a passion for camp. He dreamt for years of being a summer camp director. He spent five years in his 30's -- working a variety of camp jobs from maintenance to director -- as part of his quest to find a camp, but it wasn't to be. So, in the year 2000, he returned to teaching and 15 years later, his dream unexpectedly came true.
At home, Joe has an old file cabinet in his attic labeled "Camp of Dreams." It's packed full of tattered file folders long stashed away. Now those dreams are a reality. Still, today he'll tell you: "Forget about that file cabinet. Forget about my dreams. The time is now! We're busy making dreams come true for a new generation of campers!"
Joe and Cynthia aim to direct a high quality summer camp program and make major improvement to the camp's facilities. They are well on their way. Without a doubt, under Joe's leadership, Camp Roosevelt-Firebird is going strong.