Our Summer Camp is Special
The People
Our overnight summer camp offers amazing activities, a beautiful location, experienced leadership, a carefully trained and caring staff and much, much more.
But camp -- when it's all said and done -- is really about the fun we have together. Our campers and families are special.
The Fun
We cultivate and encourage energy, laughter, creativity, imagination and style! There's no denying it.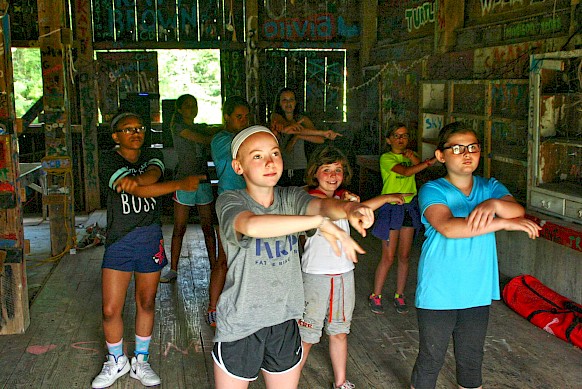 The Learning
Our summer campers make independent choices and practice social skills.
They learn to value nature and the earth's resources and they gain confidence as they develop skills.
Campers learn what it means to play a meaningful role in a community.
They make international connections.
Best of all, campers take what they've learned and apply it when they return home. Our campers will make a positive impact at camp and in their own communities.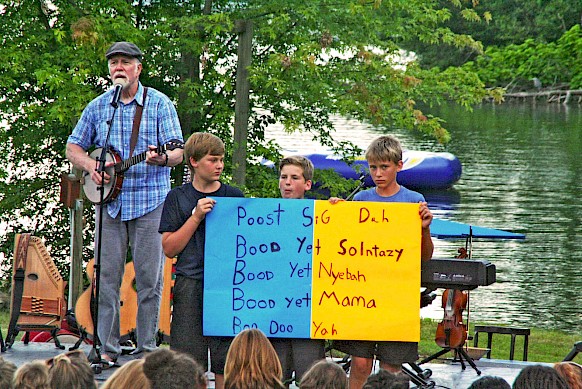 The Support
As a parent, we understand it's hard to send your child off to an overnight summer camp. Which camp is the right one? There are so many things to consider.
You are trusting us with your child. What could be more serious?
We want to earn that trust. We want to help you and your child feel comfortable every step of the way. We want to get to know both of you.
Please call us, let's talk - that's the first step; we love talking about camp.
The Trick
We view all of our activities as a context through which summer campers develop character and values.
No matter the activity, we want our campers to have fun and without even knowing it gain skills and an amazing amount of personal growth. This is the magic of camp!