We are Green!
We're doing our best to reduce our carbon footprint and care for the earth. Here are a few of our programs that move us toward that goal.
The Farm - Heather's Haven
Our camp was actually a farm in the 1800's and 1900's run by the Preston family. Now, we're growing as much organic produce as possible in our raised beds.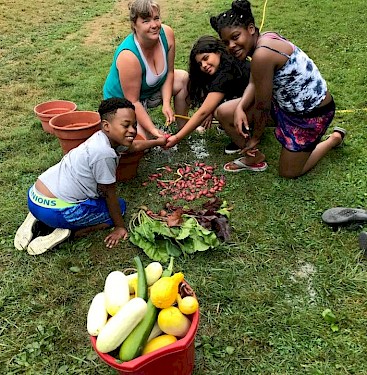 Our flock of free range chickens produce eggs every day that we use. Campers care for Ivan the goat and our fuzzy alpacas. It's fun and teaches responsibility.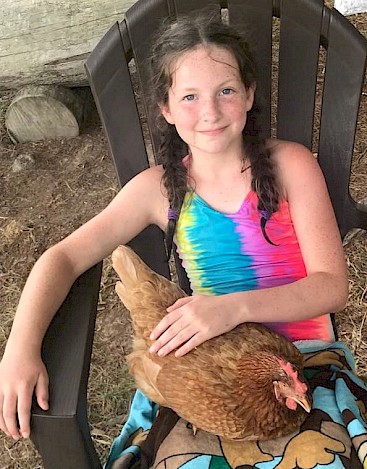 We have a working relationship with Coffee Pot Farm, an alpaca farm just down the road. We board several alpacas at a time and visit the farm to learn and help out.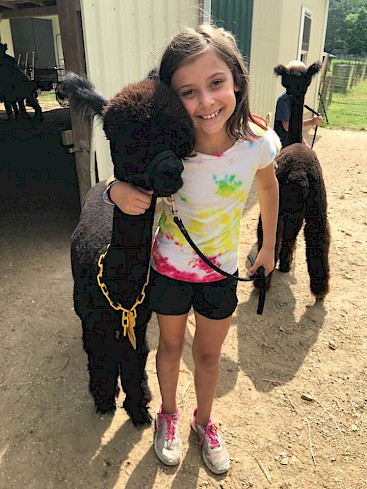 Recycling and Waste
We compost 100% of the leftover waste from our meals -- and we try to minimize that by encouraging campers to take reasonable portions. We're proud to say we're making lots of wonderful soil!
We recycle cardboard, metal, glass and paper. Campers and counselors help.
We haul our recyclables up to a huge roll away bin on our property. Carroll County provides this for us each summer.
After any construction project or demolition, we collect all the scrap metal and recycle that as well. We always try to reuse and repurpose as much as we can.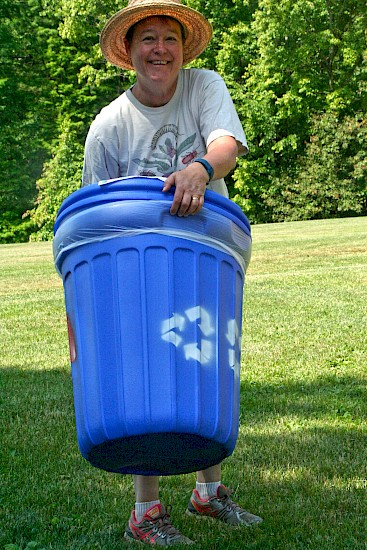 Natural Building Projects
Using natural materials from our site, we build useful structures that add to our program.
In 2016, campers and staff built a cob pizza oven and gazebo with a green roof.
The oven was made from local clay, sandstone foundation blocks from a 19th century barn and a friend's downed locust trees.
We use the oven to bake delicious pizza. Our campers love it!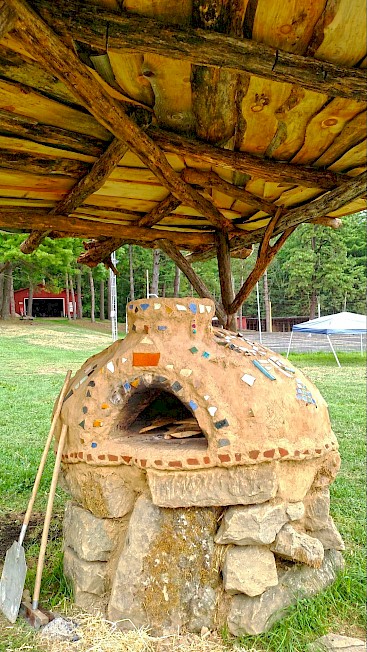 Our Own Wood
We've taken down several massive white pines that were hanging dangerously over cabins.
We milled the lumber, dried it and are using it for repairs all around camp.
We split all of our own firewood from felled trees on our property.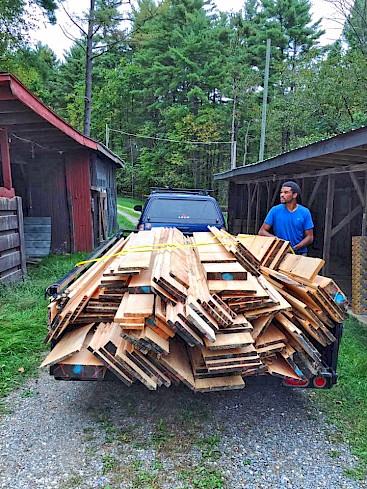 Energy Conservation
We teach our campers to take short showers and make sure they turn off the lights. We are constantly searching for ways to minimize our energy consumption. We are converting our light bulbs to LED.
100% of our electricity comes from green energy sources as we are a member American Electric Power's green energy program.
Caring for the Environment
This a camp focus. We try to live according to this ethic. Here are some "green practices" imbedded into our program:
Our farming program provides an opportunity to grow organic vegetables and tend to animals in a way that limits environmental impact.

We strive to reduce our energy consumption and waste.

We recycle everything we can.

We invite our campers to find more ways to protect the earth.

We use minimum impact camping practices.

We respect and protect the natural environment in every possible way.

We involve campers in natural building projects for camp.

Our outdoor education program exposes campers to our ecosystem and its delicate balance.

We intentionally discuss and debate environmental issues.

We continually search for ways to challenge ourselves and improve.

Environmental stewardship is always a theme at one of our friendship campfires.

We think about the natural environment and how we can be good stewards of the earth. This is evident in our songs, in our menus, and in our daily behavior.