Counselor-In-Training Program
Who is the program for?
The program is for teens who have finished the 10th grade - generally 16 years old. CIT's may be former campers or completely new to camp.
Dates: 6/11 - 8/3
We view CIT's as staff interns. They must commit to a full summer at camp.
CIT's must have a strong interest in interacting with and caring for children. The Camp Roosevelt Firebird Counselor-in-Training (CIT) program demands hard work and maturity. CIT's are given real responsibilities and many opportunities for growth. We expect CIT's to develop leadership skills and their own personal leadership style.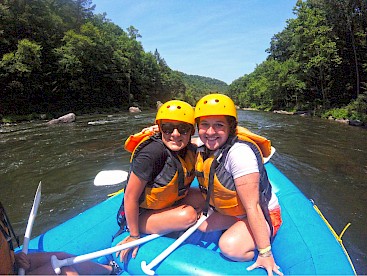 What do CIT's do?
Counselor-in-Training participants spend all summer at camp.
Dates are June 11 to August 3 - Staff Training is included in that.
At Staff Training, CIT's begin the process of learning about their role as assistant counselors. They receive first aid training and may receive training for various skill based activities including life-guarding (which the camp will pay for.) They also learn about camp policies and safety procedures, our expectations of staff members, and of course all about counseling strategies and techniques.
We have a CIT Director who manages our program. During the summer, the CIT Director runs weekly leadership seminars to help CIT's process what they are experiencing. They also discuss practical counseling techiniques. The CIT Director is a mentor who provides feedback on a regular basis.
CIT's live in a cabin group setting with two older counselors -- often both of college age -- and with a group of 5 to 9 campers. They are a full time member of the camper care team with counseling and supervisory responsibilities. CIT's also assist in specific program areas helping to plan, assist and potentially -- when they are ready -- lead appropriate activities.
CIT's have one day off a week which is supervised their Director. They collectively plan group outings, relax and have fun. They normally go on an exciting 5 day camping trip which functions as a teambuilding and leadership experience. CIT's form their own supportive community. They often develop strong interpersonal bonds. Due to COVID 19 we have not yet determined iof this trip will be possible for the summer of 2022.
Participating in this program is the perfect way to successfullly transition from camper to full time staff member. It also provides teens with many hands-on opportunities to practice leadership, communication and other countless life skills.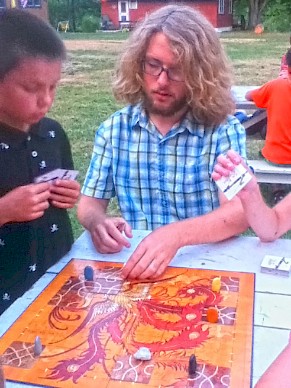 Putting Others First
It is a huge transition from being a camper to a Counselor-in-Training (CIT) and not everyone is ready for this. It's not enough to just love camp. Participants have to place others' needs ahead of their own. They are expected to make a positive impact on the camp community. For the right person, it can be a very meaningful and deeply rewarding experience.
Before applying, one should decide if the program is right for them.
Dates
6/11 - 8/3
The CIT Trip is offered once during the summer. We do not yet know if this trip will go out due to COVID 19.
Fees
This is an internship program. Therefore, there are no fees except for the CIT Trip ($200) This may not happen in 2022 depending on the state of the pandemic.
We expect a lot from our CIT's from dishwashing to camper supervision to teaching an activity. They are busy! It is a very hard job but can be incredibly rewarding. It may also lead to future employment at camp.
To Apply
Follow the link below to register and fill out an online application. If you are new to camp, you will have to set up an account first. When prompted to select a session, choose CIT Application Session. Fill out the application which should be under "my forms", then we will review your application. If you are selected to be a CIT, you will recieve an email congratulating you and and explaining the final steps to finish the registration process.